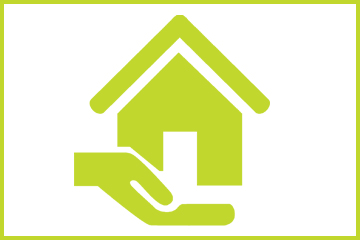 What impact has the lockdown had on First Time Buyers?
What impact has the lockdown had on First Time Buyers?
05 June 2020
By Daisy Stephens Really Moving.com
Reallymoving takes a look at what impact the lockdown has had on First Time Buyers, what the post-lockdown market might look like and whether homes will be more affordable.
As we gradually ease out of lockdown in the government's three-step plan (we reached step 2 on 1 June with schools reopening and some non-essential shops set to follow later this month), the property market is bouncing back strongly, with both Rightmove and Zoopla witnessing huge spikes in buyer demand.
But how will the post-lockdown market look for First Time Buyers, one of the most important buyer demographics? First time purchasers make up a sizeable portion of the market, with research at the start of this year revealing that the number of First Time Buyers was at its highest level since 2007, before the global financial crisis took hold.
According to research from the Yorkshire Building society, there were 353,436 First Time Buyers across the UK in 2019, up marginally from the 353,130 recorded in 2018 and the highest annual total since 357,590 in 2007. Albeit still some way off 2006 levels, when the annual total stood at 400,870.
First Time Buyer demand has been driven in recent years by strong competition between lenders driving mortgage rates down to near-record lows, historically low interest rates, helpful changes to stamp duty and various schemes introduced by the government to get people on the ladder.
However, is now the right time for buyers to purchase given how much uncertainty the coronavirus pandemic has caused? And what challenges will this demographic face?
In England First Time Buyers can now purchase again
From 23 March, when lockdown began, to 13 May, when the government allowed the property market in England to reopen, First Time Buyers were unable to continue with their transaction (unless it was absolutely critical) nor kickstart their journey onto the housing ladder as the country attempted to minimise the spread of Covid-19.
Since the government green-lighted the property market's partial return, however, there has been a release of pent-up demand and those who were in the process of buying a home in England can now do so again, albeit with various government guidelines in place on moving safely. Equally, those First Time Buyers considering purchasing a home in England before lockdown hit can now take action again.
It will be very much the 'new normal' in terms of viewings and communication with agents and sellers, with the government still urging that this happen remotely wherever possible. In-branch visits are on an appointment-only basis, you must never travel in your agent's car to a viewing, you must utilise virtual viewings in the first instance until you are sure the home is right for you, and on physical viewings themselves there are a number of measures you must adhere to, including staying two metres apart, washing your hands before and after, and potentially even wearing various items of PPE.
The process could be slower as everyone adapts to their new environment, but the government suggested there were a significant number of transactions in the pipeline before lockdown, and many of these should now be able to complete, or take a step closer to completion.
First Time Buyers still have a number of advantages when buying their first home, with no stamp duty payable on homes worth up to £300,000. For homes costing up to £500,000, First Time Buyers pay no stamp duty on the first £300,000 and only pay the tax on the remaining amount, up to £200,000.
First-timers purchasing a home through Shared Ownership can also claim stamp duty relief on homes worth up to £500,000 after a government amendment in October 2018. You can find out more about stamp duty here.
There are also various housing schemes in play – from Shared Ownership to Help to Buy – and several lenders now provide 100% guarantor mortgages to help young people onto the ladder.
Interest rates being at incredibly low levels (just 0.1% in an attempt to protect the economy from the damage caused by Covid) also make borrowing more appealing, and could help First Time Buyers to get a good deal on their mortgages.
Will house prices be more affordable?
It's likely to be unclear for some time yet just what impact the coronavirus crisis has had on house prices, with data hard to come by in recent times as the property market was effectively put into sleep mode while the pandemic raged.
However, the release of Nationwide's well-respected monthly house price index for the month of May 2020 has revealed that house price growth slowed sharply as the impact of the pandemic begins to filter through.
Annual house price growth slowed to 1.8% in May, while prices were down 1.7% month-on-month, after taking into account seasonal factors.
Robert Gardner, Nationwide's Chief Economist, said mortgage activity has declined sharply. "Nevertheless, our ability to generate the house price index has not been impacted to date, as sample sizes have remained sufficiently large (and representative) to generate robust results. Low transaction levels may still make gauging price trends difficult in the coming months – especially for regional indices, which by their nature have lower sample sizes."
Gardner believes behavioural changes and social distancing will disrupt the flow of house transactions for some time, but where is next for the property market?
"The medium-term outlook for the housing market remains highly uncertain, where much will depend on the performance of the wider economy," Gardner commented.
"We have already seen a sharp economic contraction as a result of the necessary measures adopted to suppress the spread of the virus. Indeed, the 5.9% decline in UK economic activity recorded in March was only a little less than the decline recorded over the entire financial crisis."
However, he thinks the raft of policies adopted to support the economy should set the stage for a 'rebound once the shock passes', helping to limit long-term damage to the economy.
"These same measures should also help ensure the impact on the housing market will ultimately be less than would normally be associated with an economic shock of this magnitude."
It's commonly accepted that we're already in a recession, as vast parts of the economy are still effectively shut down, but the concern is that this will move into a depression – with potentially devastating effects.
That said, the government – through initiatives like the Job Retention Scheme, the Business Interruption Loan Scheme, mortgage holidays, VAT deferrals and the Self-Employment Income Support Scheme, not to mention the cuts in interest rates – is attempting to limit the economic shock, to keep unemployment down and to try and get the economy back on its feet as soon as possible.
Many First Time Buyers may have been furloughed or work in an industry – such as travel, the arts, hospitality or sport – which has been severely hampered by the pandemic, in turn meaning they are less willing or able to continue with their home-buying dreams.
But it's hoped the various support measures the government has put in place will prevent mass unemployment and major financial complications from being an issue.
There is a chance houses could be more affordably priced in the short to medium-term, as sellers become far more eager to sell quickly and buyers are put in a stronger negotiating position, but we'll need a few more months of house price data to know for sure.
Demand recovery well underway, portal date shows
On Wednesday 27 May, only two weeks after the property industry in England restarted, Rightmove witnessed visits to its site surpass six million in a day for the first time, up by 18% on the comparable day of 2019.
On Saturday 23 May, the portal recorded its busiest ever day with regards to time spent on the site, with over 47 million minutes spent collectively.
Rightmove says home-mover momentum has been building since the housing market reopened in England, with 'a new wave of buyers now entering the market' since the easing of lockdown.
The findings also revealed that more a quarter of buyers who had no plans to relocate earlier in the year are now planning to move.
Meanwhile, Zoopla's latest Cities Index Report recorded a surge in activity from buyers, sellers and those in the private rented sector in May.
Buyer demand increased by 88% in the week after the government's housing market announcement. While this spike in part showed how low the market had fallen, Zoopla expects this upwards trend to continue, albeit at a steadier pace over time.
The north of England and a number of coastal towns saw a huge revival in demand, the report said. By contrast, there was a much smaller rebound in demand for London property.
With the Yorkshire Building Society data showing that those entering the property market for the first time accounted for more than half (51%) of homes purchased with a mortgage in 2019, there is a strong likelihood that a significant number of these buyers are of the first-time variety.
It should also be noted that some developers, agents and schemes are offering discounts and special offers for NHS and key workers, who have been at the frontline of the pandemic. If you are a First Time Buyer and a key worker, it's worth exploring whether there are any offers or discounts being provided in the area in which you are looking to buy.