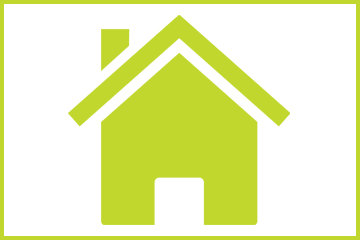 Lisa takes centre stage as Help to Buy makes its exit
Lisa takes centre stage as Help to Buy makes its exit
November 10 2019, 12:01am,
The Sunday Times, Kate Palmer
First-time buyers will no longer be able to open a Help to Buy Isa after November 30
First-time homebuyers have days to grab the best deals on the market before Help to Buy Isas, which pay up to 2.55%, close for business.
Savers have until November 30 to open a Help to Buy Isa. The accounts, launched in 2015, pay a 25% government bonus on a house deposit. However, some providers are pulling their products even earlier.
The rates on offer now are far better than those on the replacement product, the Lifetime Isa (Lisa), of about 1.5%.
The top-paying Help to Buy Isa is from Barclays, at 2.55%. Nationwide pays 2.5%, NatWest 2.47% and Monmouthshire Building Society 2.35%. All these rates beat comparable easy-access cash Isas, which pay up to 1.45% (Virgin Money).
Santander's Help to Buy Isa, which pays 1.75%, or 2.25% to those with a 123 current account, will stop opening new accounts from November 28.
Help to Buy Isas let savers deposit a £1,200 lump sum when the account is opened and then save £200 a month. When a home is bought, the state pays out a 25% boost.
It is possible to have both a Help to Buy and Lisa but only to use the government bonus from one towards a property.
A Lisa lets people aged 18-39 save up to £4,000 a year towards a first home and receive a 25% state bonus. It can be opened with as little as £1 — but only deposit money if you intend to use it for a first home or lock it away until age 60.
Taking out the cash in any other way carries a hefty 25% exit fee, as the 25% bonus is automatically paid each year. A saver who deposits the full £4,000 after a year would be left with just £3,802.50, assuming 1.4% interest.
It is possible to use the Help to Buy Isa to buy a property and keep saving in a Lisa until age 60, or use the bonus from a Lisa to buy a home and keep the Help to Buy Isa open as a tax-free regular savings account. Savers should calculate how much the bonus would be worth on each account.
Any deposits in either Isa count towards your annual £20,000 Isa allowance.
Experts hope that with the end of the Help to Buy Isa, competition will improve Lisa rates. The best, from savings app Moneybox, is now 1.40%.
Tomorrow, Unity Mutual, which offers a stocks and shares Lisa, will open its 1.5% Lisa to individuals with £1 or more to invest. The money is invested in Unity's portfolio of rental properties, with the rate guaranteed until April.
Steve Code, insurance director at Unity Mutual, said: "Time is running out for anyone who wants to open a Help to Buy Isa, but the Lifetime is a great alternative, as you can save more each year and benefit from a larger potential bonus."
But Andrew Hagger of Moneycomms warned: "A Lifetime Isa is a fairly long-term product. The question to ask with Unity is whether the guarantee is watertight, and what happens after next April?"