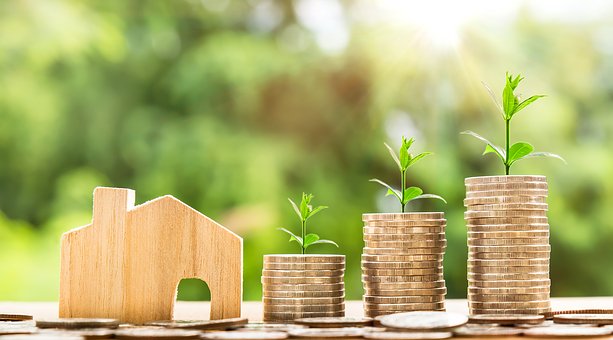 Help to Buy or a Lisa? You should have both
Help to Buy or a Lisa? You should have both
Marc Shoffman outlines the differences between the schemes and how you can get two bites of the savings cherry
Marc Shoffman, The Times
June 21 2019, 5:00pm,
The government's tax-free savings schemes, aimed at helping younger people to save or get a foot on the property ladder, have been a big hit. Almost 300,000 people have opened a Lifetime Isa (Lisa) since the accounts were introduced in 2017, and a similar number have bought homes using a Help to Buy Isa over the past three years.
Both schemes let you use your Isa allowance to build a tax-free savings pot, with the government chipping in a 25 per cent bonus. But which is better if you want to buy a home? Help to Buy Isa's close to new applicants on November 30, so should you grab an account before they disappear? We compare the two schemes.
How much can you save?
You can save up to £4,000 each year into a Lisa to put towards a house deposit or retirement, until you are 50. The government will add a 25 per cent bonus to your savings once you have held the account for at least 12 months, up to a maximum of £1,000 a year. You can use your Lisa to buy a property anywhere in the UK up to the value of £450,000. If you use it for any other purpose than retirement or buying a house you pay a penalty that effectively forfeits the bonus.
The Help to Buy Isa can be used only for a deposit on a first home worth up to £250,000 (£450,000 in London). You can save £1,200 in the first month and £200 thereafter. The minimum government bonus is £400, so you will need to have saved at least £1,600 before you can claim. The maximum government bonus you can receive is £3,000, for which you need to have saved £12,000.
Age restrictions
You have to be aged between 18 and 39 to open a Lisa, and you can only pay into it until 50 (or when you buy your first home).
A Help to Buy Isa can be opened from age 16. You can continue saving into the account until you buy your first home, but you only have until December 1, 2030, to claim the government bonus.
Product choices
The money you put into either scheme comes under your annual Isa allowance of £20,000. You can hold cash Isa versions of either account, but the Lisa also has a stocks and shares option.
You can't hold a regular cash Isa and Help to Buy Isa at the same time, unless your bank or building society allows this under a single product. Help to Buy Isa interest rates are higher than those of the Lifetime Isa. Barclays is offering 2.55 per cent and you can get 2.5 per cent through Nationwide. Penrith Building Society is offering 3 per cent, but you can only manage the account in branch or by post.
The best rate on a Lisa is 1.1 per cent from Nottingham Building Society or 1 per cent with Skipton Building Society. Savings in a Lisa can be invested through an investment platform, such as AJ Bell or Nutmeg, but this is not advisable if you are looking to get on the property ladder quickly.
Holly Mackay, the founder of Boring Money, a comparison website, says: "You can open a stocks and shares Lisa and get the potential benefits of the stock market as well as the bonus, but I would not consider this unless you have at least a five-year plan because markets can be volatile in the short term."
The bonus
This is paid at different stages of the home-buying process under the two schemes.
You can use your Help to Buy Isa savings as a deposit on exchange of contracts, but you won't receive the bonus until the house purchase completes. You can use the bonus money to reduce your mortgage. Lisa savers get their bonus at the end of the first year and then monthly from that point onwards, so it can accrue interest. Both schemes let you put money back into the accounts if the sale falls through. You can also use the Lisa to save for your retirement and access your money from age 60, but you can only use the government bonus once.
Exit penalties
You can withdraw money from a Help to Buy Isa at any time, but if you make a contribution in the same month the total can't exceed £200. Don't close a Help to Buy Isa unless you're buying a home, or you will lose the government bonus. The Lisa is more punitive. You will pay a 25 per cent charge on any withdrawals made before you reach age 50 unless you use them to buy a house. Some feel that this is unfair. Tom Selby, a senior analyst at AJ Bell, an investment manager, says: "Lowering the exit charge and scrapping the age restrictions would supercharge the Lisa for future investors."
So what should I do?
Savers can hold a Help to Buy Isa and Lisa at the same time, but can only use the bonus from one to buy a house with. However, you can combine your bonus and savings if you buy property with someone else who also uses the schemes.
Mackay says: "Lisa's are great options for younger people who can afford to save up to £4,000 a year. Help to Buy Isa's won't get you such high bonuses, but are probably a better bet for those who won't be able to save so much, don't want to go near shares and who want the flexibility of possible withdrawals. If you are under 40 I would probably have both to keep my options open. The best Help to Buy Isa rates are up to 2.5 per cent, so what is there to lose? You won't get your bonus if you withdraw, but the Lisa will pay a 25 per cent bonus."
Marc Shoffman
The Times