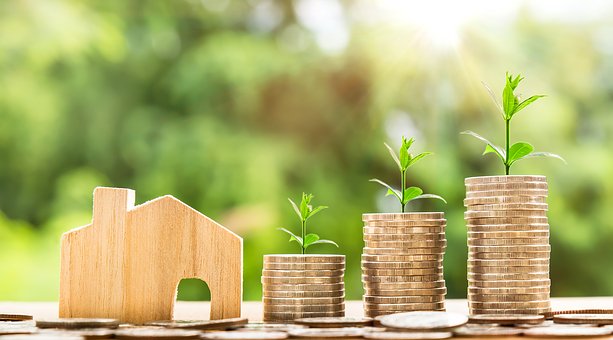 Coronavirus: latest property market news, information and advice
Coronavirus: latest property market news, information and advice
By Nicky Burridge for Zoopla
The Prime Minister has announced a new national lockdown in England in a bid to control soaring coronavirus cases.
People are only allowed to leave home for limited reasons, while non-essential shops and schools must close. Similar measures have been introduced in Scotland and Northern Ireland.
The housing market will remain open, and people can continue to buy, sell, rent or let properties, as long as government guidelines are followed.
Mark Hayward, chief policy advisor at industry body Propertymark, said: "We welcome the news that the housing market is to remain open throughout this new lockdown period, but it is essential that all agents continue to play their part in reducing the spread of the virus by following all relevant guidance on how to safely conduct viewings."
Experts suggest the new restrictions are expected to remain in place until the middle of February and will only be lifted if the pressure on hospitals improves.
Will the housing market stay open?
Yes, the housing market will remain open. Viewing a property or moving home has been classed as one of the limited exceptions under which people are allowed to leave their home under the new guidance.
Other services required for the home buying, selling and moving process, such as solicitors, valuers, surveyors and removals firms, can also continue to operate.
But it is important to note that social distancing measures must be observed when viewing properties or moving home.
Will estate agents stay open?
Estate agents and letting agents will remain open but members of the public will have to follow certain rules if they want to visit their offices.
For example, you may be required to make an appointment and you must wear a suitable face covering during the visit.
If you want to list your property for sale or rent, agents can still visit your home to take photographs and measurements, but social distancing measures must be followed, such as wearing a suitable face covering, keeping internal doors open and staying two metres away from people who are not part of your household.
If you or any member of your household is showing symptoms of Covid-19 or are self-isolating, estate agents and potential buyers should not visit your property in person.
Can I still view properties?
If you are looking to buy or rent a new home, you can continue to view properties, as long as social distancing measures are followed, including wearing a suitable face covering.
Viewings can only be done by appointment and 'open house' viewings are not allowed.
You should wash your hands regularly or use hand sanitiser and avoid touching surfaces wherever possible. If you can, it is better not to bring children with you.
All internal doors of the property being viewed should be left open, and surfaces, such as door handles, should be cleaned after each viewing. Windows should be kept open to ensure maximum ventilation.
It is also recommended that property owners wait outside while viewings are taking place to minimise unnecessary contact.
Many estate agents will be offering online or virtual viewings in the first instance and it is recommended that people only view a property in person if they are seriously considering making an offer on it.
Similar measures apply to the viewing of show homes.
What does the new lockdown mean if I am moving home?
Home moves are allowed to go ahead but people outside of your household or support bubble should not help with the move.
Removal firms can continue to work during the latest lockdown, however, social distancing measures must be observed to help keep everyone safe.
These measures include doing as much packing as you can yourself, cleaning your belongings before removals workers arrive, keeping internal doors open and ensuring a distance of two metres is kept between you and the removers where possible.
Everyone should wash their hands regularly or use hand sanitiser and avoid touching surfaces.
You should not provide refreshments for removers, but should ensure they have access to handwashing facilities, as well as separate towels or paper towels on which to dry their hands.
You are allowed to spend a night in a hotel or other similar accommodation while you are in the process of moving home if necessary.
The government has asked people to be as flexible as possible and be prepared to delay moves if someone involved in the process needs to self-isolate or if someone in the property you are moving into has Covid-19.